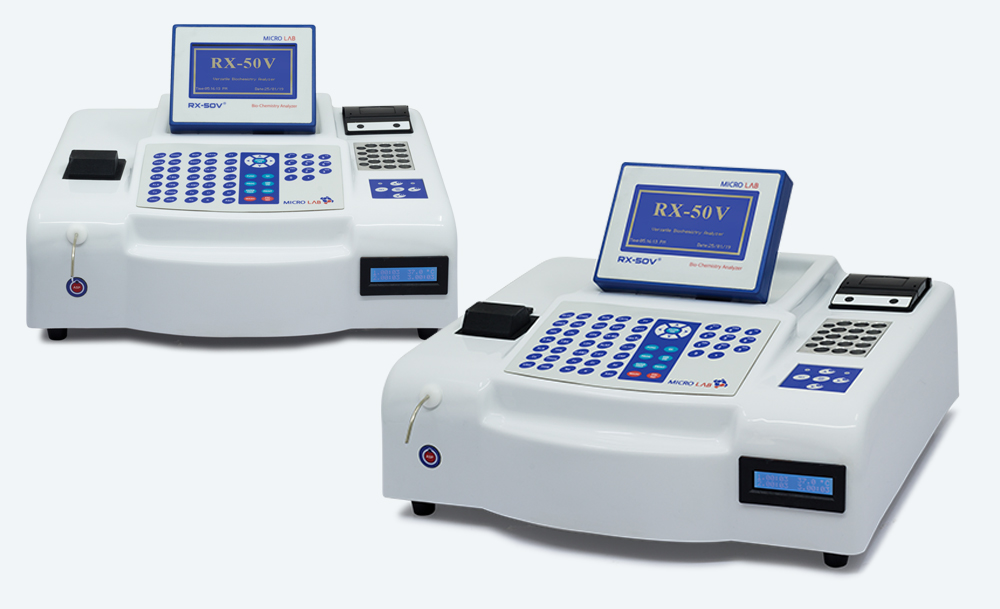 Main Feature
User friendly software
End point method - Storage of abs of regent blank in memory / 10 graphs for KIN test
Triplicate calibration mode for EP / KIN / Fix time.
Triplicate mode of sampling with mean / SD / CV
Print out of laboratory and doctor's name
For kinetic test: On line graph and OD, graph editing facility, estimation of result
Air purge between samples to avoid carry over / lamp saver mode
35 Direct test keys for test selection
Utility mode for self diagnosis checking / 16 bit ADC
Sample type: serum / plasma / CSF / urine / whole blood / hemolysate
Calculator for lipid profile / globulin ratio / S. Iron TIBC / bilirubin
Storage of 1000 test results in the memory with patient ID.
USB Keyboard, data backup using USB flash drive.
Coagulation test like PT and APTT.
Lamp Saver mode.
Technical Specification